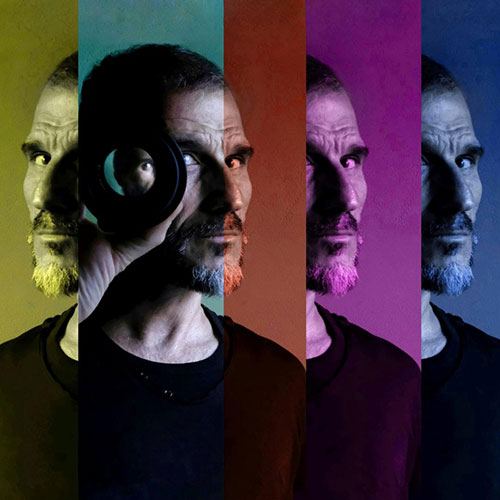 Iraklis
Kougemitros
I was born in Athens, Greece. I have studied music technology and saxophone, and I am a self-taught photographer. Since 2009, photography has become an essential means to express myself.
Silent blocks, shadows, lines and abstract forms, have a language that speaks directly to me, more directly than any words can do. When I am out taking pictures, I find myself forgetting that I am photographing, but rather investigating the hidden aspects of life.
The environment becomes a theatrical scene, where every detail is important and can become a protagonist. I photograph elements from urban environments, trying to compose unexpected little stories. The images affect me emotionally, and I respond photographically. Through my photos I try to explain, redefine and express this dialog.
The unidentified human presence, sometimes being a silhouette and sometimes a shadow, is an element that I often use in my effort to tell a story. In many photos, the human is absent as matter; it only exists in a mental way, part of an urban environment full of forms, geometry and abundant light. This way, I attempt to show the environment's psychological effect on human beings, but also the influence human beings impose on it. In my photos nothing is named and nothing is realistic.
The abstract, I believe, has more to say than the specific. I want the viewer, the recipient, to be able to freely perceive my images, to enter the environments they depict and compose his own image.
Awards
-National Award Winner Greece 2020 Sony World Photography Awards
-SECOND place at ISPF AWARDS 2020 STREET PHOTOGRAPHY SERIES |
-Shortlist in the Open competition's Architecture category 2020 Sony World Photography Awards
-ISPF AWARDS 2020 SINGLE PHOTO FINALIST |
-Winner of The Feature Shoot Emerging Photography Awards 2019
-ipa (international photography awards) Honorable Mention 2019
-Finalist of Miami street photography festival 2019
-Finalist Lensculture Street Photography Awards 2019
-Finalist "single photo" at ISPF Awards 2019
-Finalist "street photography series" at ISPF Awards 2019
-Finalist of Miami street photography festival 2018
-Winner at category street photography series at street photo awards 2018
Exhibitions
-Solo exhibition at elephant design
-Feature Shoot Emerging Photography Awards Winners Exhibition at Aperture Gallery New York on January 23, 2020 from 6-8PM. |
-Screening my work "living in Geometry" at Pierrevert nuits photo festival 2019: | PDF
-Street Photo Milano May 16-19, 2019 MSPF Finalists
-FROM 26 TO 28 APRIL 2019 Rome ISPF exhibitions of street photography
-Spaceless Gallery presents: "BORDERS" at @boxpark 04/19 London
-SNFCC FENCE: Stavros Niarchos Foundation Photography Exhibition January 2019
-Miami street photography festival December 2018
-Part of my work also had been presented at july 2018 by the standardvison in Los Angeles
Publications
-EYESHOTMAG "Street Fashion" Paper edition
-METROPOLIS How does a metropolis affect your life? BOOK